Ford Family Get Together
Ford Family Get Together
Do you love your Ford? Do you love being a part of the Ford family?
If so, then listen up!
The
TriStar Fords
group has announced meetup dates set for the rest of 2022! TriStar Fords is a car club organized for Ford enthusiasts/owners in the middle TN area and fully funded by their sponsors and merchandise sales. Any Ford owner is welcome even if you are affiliated with another club. We love building our Ford family, so come hang out with us! If you're interested, head to their website, and fill out a
membership form
to join!
The club has set meeting dates for the rest of 2022, so mark em down on your calendar, and find a day to go meet up with some other Ford fanatics! The next meeting will be April 16th in Franklin, TN…
** Meetup times/locations to be announced a few days prior to each event, via Facebook and text**
3/12 Season Kickoff – Mt Juliet, TN
3/23-3/25 Ponies in the Smokies – Sevierville, TN
4/16 19th Annual Kars 4 Kids – Franklin, TN
4/30 Gateway Caffeine & Chrome Cruise In – La Vergne, TN
5/7 Rocket City All Ford Show – Huntsville, AL
5/21 Showin' off for Shelby Benefit Show – Murfreesboro, TN
5/28 Gateway Caffeine & Chrome Cruise In – La Vergne, TN
6/11 TriStar Fords Scavenger Hunt – Mt. Juliet, TN
6/25 Flex for a Cause – Lebanon, TN
7/10 Painted Road Cruise – Lebanon, TN to Russellville, KY
7/30 Caffeine & Chrome Cruise In – La Vergne, TN
8/13 Mid TN All Ford Show by TriStar Fords – Mt. Juliet, TN
8/26-8/27 Somerset Mustang Alley – Somerset, KY
9/18 MCMC All Ford Show – Lebanon, TN
9/24 Color of Fall Show – Woodbury, TN
10/1 NMRA Nationals – Bowling Green, KY
10/15 Ardmore Car Show – Ardmore, AL
10/16 Oktoberfest Wilson Bank & Trust – Lebanon, TN
11/12 TriStar Fords Toy Run & Cruise – TBD
12/3 TriStar Holiday Dinner – TBD
Preds Pushing to Playoffs
With 14 games left in the regular season, it's clutch time for the Predators. The Preds currently sit tied for 7th place in the Western Conference, tied with Vegas at 82 points, just 1 point ahead of the Dallas Stars. While Nashville sits tied for 7th right now, there is a mess in the middle of the Western conference playoff race. Currently, 6 teams are separated by 5 points, with St. Louis and Los Angeles boasting 86 points at the top of that category. Every team in the Western Conference has 11-14 games left in the regular season, so there is plenty of times for things to change. The Preds have played some really good hockey at times this year, but were just 9-6 in the month of March. Above average is nice, but you need to be even better when the playoffs roll around. The teams that get hot in April, are the ones that usually make the furthest runs in the postseason. That's what we're hoping to see out of the Predators!
Here is the remaining regular season schedule…
Tue, Apr 5
7:00 PM
Tickets as low as $30 
Thu, Apr 7
6:00 PM

Tickets as low as $18 
Sat, Apr 9

vs

Florida

5:00 PM

Tickets as low as $51 
Sun, Apr 10
3:00 PM
Tickets as low as $41 
Tue, Apr 12

vs

San Jose

7:00 PM

Tickets as low as $23 
Thu, Apr 14

vs

Edmonton

7:00 PM

Tickets as low as $23 
Sat, Apr 16

vs

Chicago

11:30 AM

Tickets as low as $68 
Sun, Apr 17
5:00 PM
Tickets as low as $47 
Tue, Apr 19

vs

Calgary

7:00 PM

Tickets as low as $37 
Sat, Apr 23
6:00 PM
Tickets as low as $53 
Sun, Apr 24
7:00 PM

Tickets as low as $29 
Tue, Apr 26

vs

Calgary

7:00 PM

Tickets as low as $18 
Thu, Apr 28
8:00 PM

Tickets as low as $30 
Fri, Apr 29
9:30 PM

Tickets as low as $18 
On This Day in History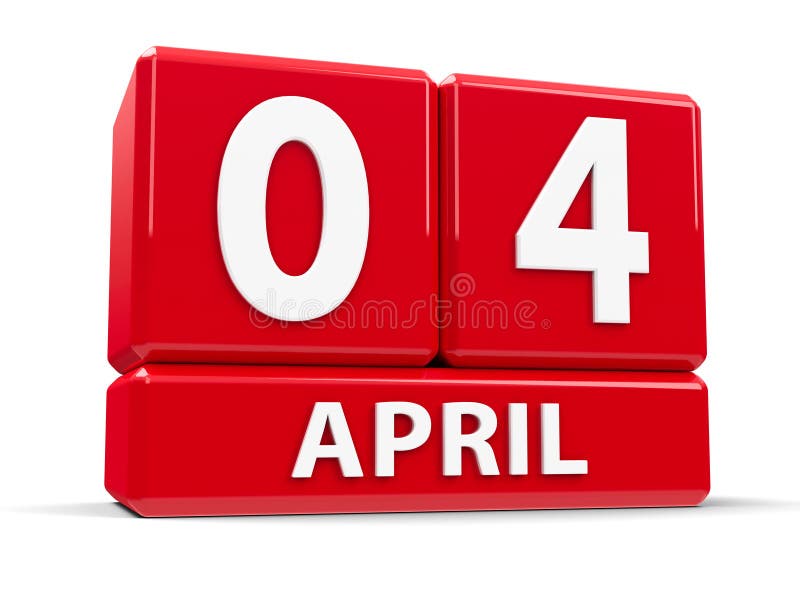 In 1975, Bill Gates and Paul Allen founded Microsoft
In 1968, Dr. Martin Luther King Jr. was assassinated in Memphis, TN
In 1965, Golden Globe-winning actor Robert Downey Jr. was born.
In 1960, the biblical epic Ben Hur became the first movie to win 11 Academy Awards
In 1949, the North Atlantic Treaty Organization "NATO" was formed with its 12 founding nations
In 1913, Muddy Waters, one of the forefathers of modern rhythm-and-blues style, was born
In 1850, Los Angeles was incorporated as a US city
In 1841, President William Henry Harrison became the 1st US President to die in office