Sports Shine Across Middle Tennessee
Sports Shine Across Middle Tennessee
Predators Trying to Hold On
If you've been keeping track of the Predators playoff series with the Colorado Avalanche, you're probably accepting the fact that Predators hockey is about done for the 2021-22 season. The Avalanche carry a 3-0 series lead into a Monday night matchup at Bridgestone, in which Nashville can either extend the series to a game 5 on Wednesday, or be finished off in front of a home crowd.
Colorado has clearly been the better team thus far, outscoring the Predators 16-6 in 3 games. Simply put, the Avs are better, faster, and too powerful for a Predators team that is making do with a backup goalie, after Juuse Saros hurt his ankle in the final week of the regular season. 
It's a tough and unfortunate situation for the Preds, but it's just the reality of it.
Speaking of hockey though, I hope you entered A to Z Sports' Preds Giveaway! One lucky fan will be receiving this Matt Duchene today, just in time to rock it for the biggest game of the season!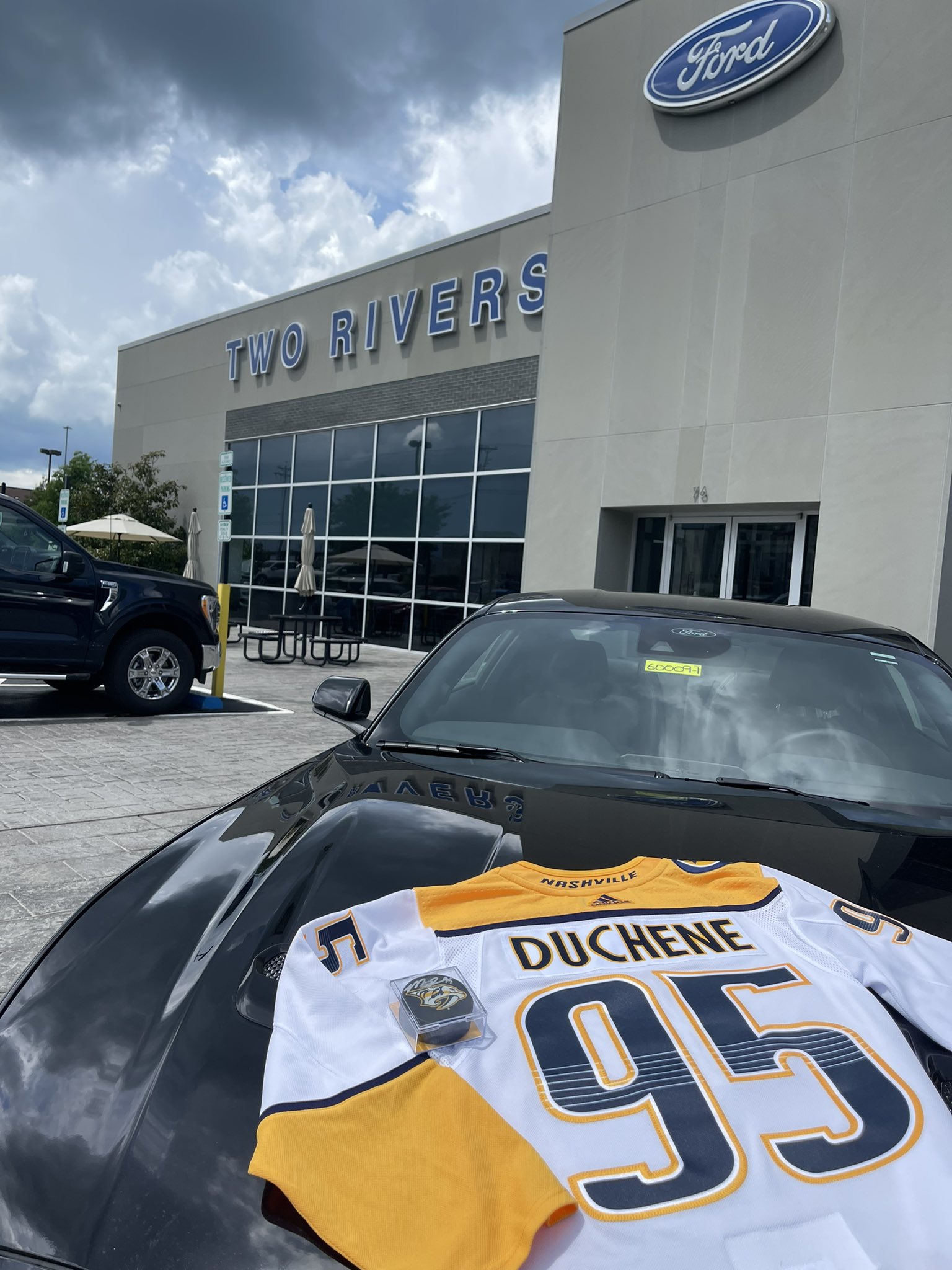 Brent Grant Gets It Done at Snedeker Foundation Event
The Korn Ferry Tour is a wild niche of the golf world, in which pros from all over the world, are vying for a chance to make an appearance on the PGA Tour. There are some incredible stories of guys traveling and playing events for years, before finally earning a PGA Tour card and living out their dream. It can be a fairytale, but it can also be a brutal grind. Week in, week out, travel and golf, and that's usually all there is time for. 
That's why Brent Grant's 1 shot victory at the Simmons Bank Open at The Grove Club is so special for the Hawaii native. 
"I proved to myself, finally, after years and years of beating myself up on and off the golf course, I can do it", said Grant after his win.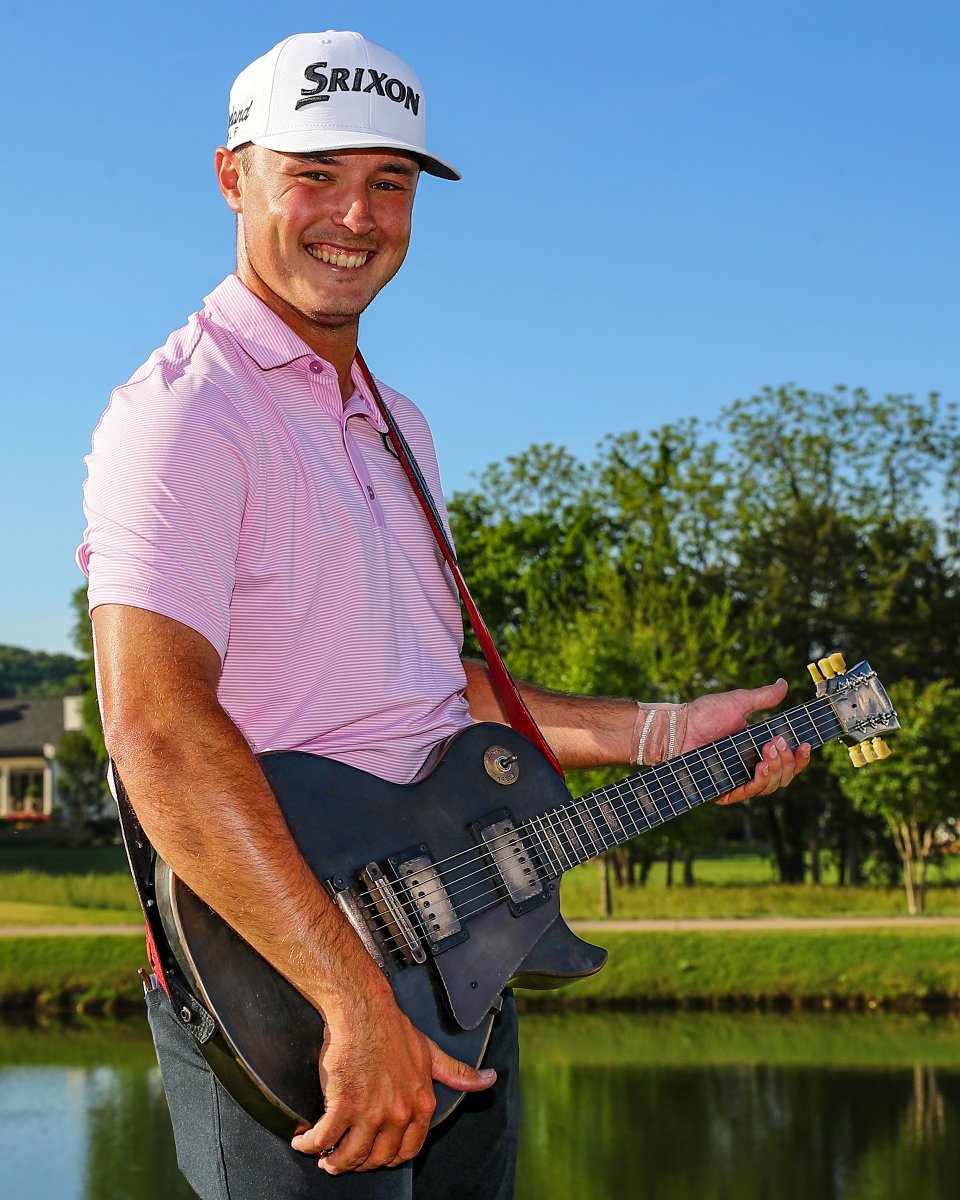 It was a special win for Grant, giving him that boost of confidence that he is chasing a worthwhile goal. He relayed the same sentiment when talking to the media afterwards, saying "For (Brandt Snedeker) to give me that trophy, look me dead square in the eye and tell me he would see me on (the PGA) TOUR, that's all I need…I've never been more certain I'm going to make it on the PGA TOUR and win on the PGA TOUR."
Way to go Grant, and way to go Brandt for putting on an awesome event and tournament!
Shoutouts!
We want to give a couple of BIG shoutouts today on this beautiful Monday morning…
FIRST! And most importantly, we want to give a shoutout to all of the mother's out there, young and old! You often hold it all together for the rest of us, and we never thank you enough for it! We hope yesterday was a special Mother's Day, and you felt the love and appreciation that the rest of us have for you, every single day!
SECONDLY, a big shoutout to Nashville SC for getting their 1st win at GEODIS Park yesterday afternoon, beating Real Salt Lake 2-0, behind a dominant offensive performance. Way to go, boys! Also, side note…Nashville SC has not lost a home game in 552 days. Yeah, you read that right!
GEODIS Park was ROCKIN' today pic.twitter.com/Q4E2l6NVPh

— Nashville SC (@NashvilleSC) May 9, 2022
On this Day in History
In 1980, the horror film classic Friday the 13th was released in theaters
In 1974, the U.S. House Judiciary Committee began formal hearings in the impeachment investigation of President Richard M. Nixon
In 1949, American musician Billy Joel was born in New York City
In 1860, Dramatist J.M. Barrie—best known for Peter Pan, was born in Kirriemuir, Angus, Scotland
In 1502, master navigator and admiral Christopher Columbus set sail from Cádiz, Spain, on his fourth and final voyage, hoping to find a passage to Asia.